sonyashappenings.com is hosting a Fishing-boat-giveaway!! Let's all go enter!! Sponsored by rcfishingworld.com
Wow!! Wouldn't the kids in your life just love this awesome fun fishing experience to catch a real live fish using a remote control boat? This one is called :
32" "LuckyStrike" Remote Control fishing boat
Read On...further below ;) about the
#LuckyStrike and try to #Win Your Own and #Fish In #Fun and watch it catch a real one to #reel it in!!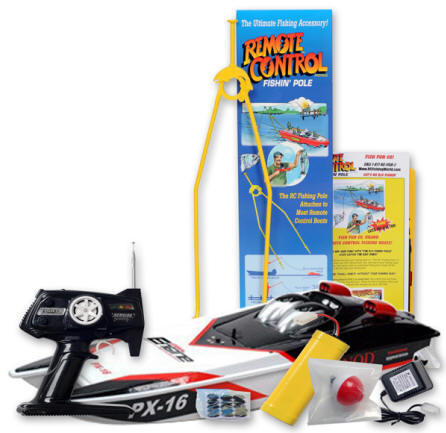 I know my grandson would!! And so would I enjoy watching him snag one!!
These look like the funniest way I can think of to fish & actually catch a real live fish!!
By using the remote control to SNAG ONE!! We go fishing all the time. My 8year old grandson and his dad are true fly fishing buddies, that go to all our favorite hot spots (or should I say cold creeks, streams, rivers lol) here in eastern , Tennessee. And one of our places we love to fish is at the pond in our local city park. Lurking down under those waters are catfish, croppie, bluegill.. And I just renewed my fishing licence and me and him go there allot to catch them and release..
He loves to see what he might snag on his line.. And now you can fish while playing with your boat on the water! Wow!! I find this product to be nothing short of T-Totally Awesome!!
So...Let's all just drift over To the blog spot on the world wide web who is so kindly hosting this amazing product review and sponsored giveaway here at >>>
sonyashappenings.com
And enter for your chance to #Win one of these cool remote control fishing boats!! That
rcfishingworld.com
sells WOW!! Good Luck Everyone!!!
*Disclose** I am posting this awesome product information that one of the great blogs that I love to follow is hosting at @
sonyashappenings.com
which is a mother & daughter PR deal team that enjoys bringing her readers a great deal and news about wonderful new products as mentioned above. As my extra entry also into this awesome product sponsored giveaway by
rcfishingworld.com
So join in on the great blogging world that is full of great blogs like Sonya's and help support hers and all the other blogs out there to bring you awesome news about the products you would love to know about to buy or #WIN at her blog spot..Better hurry though>>this giveaway she is hosting will end in 2 days and 14 hours from now of today's date 8/29/2012 Watch her cool video while there of just how these neat remote control boats work And be sure to Join her free email newsletter to while your there so you don't miss all the other offers she can bring you to know about first!!
Don't get distracted >>Go Right Now Before her #Giveaway Ends >>
Thank You for hosting such a great R&G Sonya's Happenings!