Hello everyone :)
I hope every one's spring day is going great :)
It's hard to believe that Mother's Day is just six (6) days away!!
That's right folks ~Sunday May 10th is Mother's Day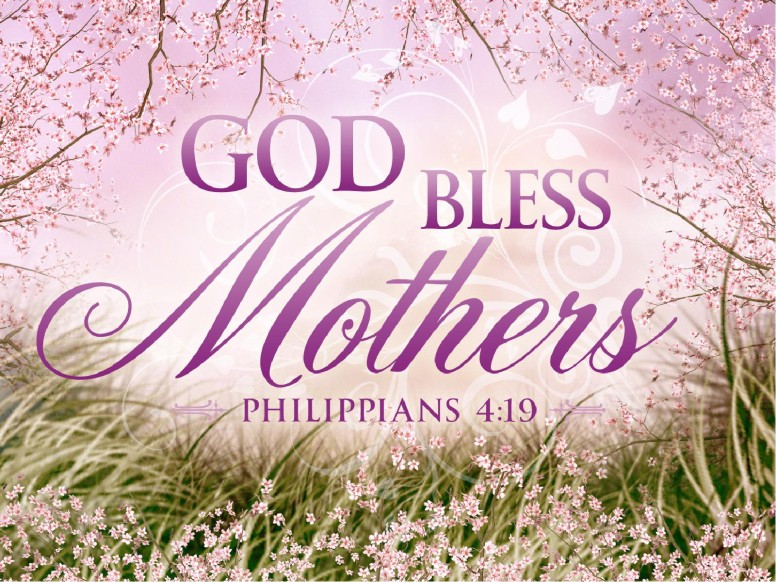 How will you celebrate your Mothers Day? Maybe you are a young mother, or one who still has your Mom to enjoy and can treat her to something special she will love.
I'm a granny now. My only grandson is 11 years old. So my only daughter is now in the years where you enjoy the kids making loving hand made cards in school, pretty flowers, or both he and his dad may treat her out for a good meal at dinner. I know I still enjoy tossing that apron and enjoying a yummy meal out so I don't have to cook! Don't you ladies? I'm talking to you sons, daughters, brothers and husbands too here now ;) You can let your Mom take a break from heating up the stove or oven and head out to
Church's Chicken
instead!
Just think, this Sunday on May 10th after coming from Church services, you could drive straight on over to your nearest
Church's Chicken (click here to locate one in your State or Country )
Where you'll find ALL the same yummy country meal food choices that your own Mom or granny has made for you before. Southern food that's sure to hit the spot and leave Mom and everyone in the family satisfied. On her special day celebration of Mother's Day.
So as they say at Church's Chicken
Have the Love!
It isn't every day you find a restaurant that can make you weak in the knees. But
Church's
® isn't just any restaurant. Here, we hand-batter every piece of our chicken. We drizzle our biscuits with sweet honey-butter right out of the oven. And we make them both in small batches all day long, so they're always hot and fresh. We put all that love into our food so when you taste it, you get love out of it.
They serve those country good for you menu items like original chicken spicy chicken, boneless wings, chicken tender strips, famous hearty chicken sandwiches like the original chicken sandwich, double chicken and cheese sandwich, or the BIG Tex Tender Sandwich on Texas toast, move right along to their mashed potatoes with or with the silky savory rich gravy oh my! Creamy cole slaw is the perfect side dish to get your veggie nutrition with along with some fried okra. Or you dad's might appreciate a good kick in the hot taste of a taste of the Jalapeno Cheese Bombers Kids love the hold on to and bite into a good ole ear of fresh cooked corn on the cob, French fries or creamy baked mac and cheese :) Honey Butter Biscuits are so good! And don't forget the dessert! While they have a scrumptious apple pie choice at your nearest
Church's Chicken
you can now also enjoy your favorite famous cookie in a whole new way! And that would be the Oreo cookie! Yum~~ they have created a delicious dessert item called the Oreo Biscuit Bites which is a
mini-biscuits with Oreos crumbled into the biscuit dough and topped with vanilla icing :) Oh they look so good! Just take a closer look at these mini treats for your sweet!
And the best part of your Mother's Day Celebration visit made to your Church's Chicken location, is that she can enjoy this new dessert free! When you purchase ANY Family Meal @Church's Chicken For a limited time only folks! Beginning From May the 8th..until the day of Mother's Day this coming Sunday May 10th
So be sure to treat your #Mom #Mommie or #Mother with no need to cook and a new dessert she will love!
At Church's Chicken with Dine in or Drive thru
My perfect meal enjoyed from Church's Chicken would be to hit their drive through picking everyones favorites and head to a nearby park and have a picnic. Maybe that sounds good to you too or dine in and say hello to familiar faces you might see in your neighborhood. Maybe your traveling on vacation~ then stop by a tasty location and have some great memories for your time way in the great foods they offer.
I hope everyone has a very blessed Mother's Day next Sunday :) Full of happy healthy memories made.
Be sure to sub to my free email newsletter on the right side of my blog. So you don't miss great new news and giveaways as they flow through from great companies that I enjoy hosting for like today with
Be sure to visit them via their web site where you can learn about new menu items and even download the app from google play >> found Here
Description
Disclose: I am working with Church's Chicken and the marketing agency that is their client company. No compensation was provided for the promo shared post. Affiliated links maybe within this post. All opinions spoken here are my own 100% and not influenced by anyone or anything. I may or may-not have received coupons, prize packs, gift-cards, meal cards, etc. from the sponsored company of Churches Chicken in exchange for this facilitated shared post.
FTC's 16 CFR, Part 255: "Guides Concerning the Use of Endorsements and Testimonials in Advertising.