Are you tired of the "same old same old" in ways to dress up your walls?
You know what I mean, the flea market find of the chipped mirror, the yard sale picture of that pretty animal but no frame for it that looks right. Or all the photo's you took of that perfect trip of a lifetime, and now what do you do with them?
Well, now there's an easy, fast, and tremendously awesome one stop shop place that gives you TONS of #art inspired gorgeous visual art to choose from for your walls and more!
And it's called
framedart.com and they have you covered
!
It's your perfect one stop shop place for many ways to add Art to your homes walls, office space, your business, or anywhere that can let your pick in art design, showcase it in how you want it with the way you choose to frame it. About framedart.com
And I love it that http://www.framedart.com
is backed by their %100 Money Satisfaction Guaranteed 30 day return policy. With this statement as their promise to that fact "
We love art and we want you to love YOUR art.
100% Satisfaction Guaranteed on All Art"
Now, let me tell you about my own personal experience with
FramedArt.com
who is a #company #business that specializes in so many choices in #Art designs for your walls and more!
Located at
49 Stouts Lane in
Monmouth Junction, NJ 08852
and serves all your on-line shopping needs for wonderful art.
I was very happy to review for this multi choice art company and look forward now to sharing that #bloggers #product #review post here with you today.
But I hope your in a fun retro mood for my choice in art design.
As I take you back to the 50's of rock-n- roll where with art, from framedart.com we can enjoy the ice cold refreshing taste of a Coca-Cola in my nostalgic cafe #coke themed #kitchen.
I recently changed my whole kitchen theme over to the look and feel of the 1950's with a retro nostalgic cafe. Enjoying it with rock -n-roll music, menu feel, and most of all, all things great with Coca-cola! So, when I had the choice of over thousands of designs to choose from in art choices by
framedart.com for product review, I knew I hoped they had choices in retro design. And boy! do they ever! I could spend hours just looking and browsing through their site at all the great choices.
I am a big Elvis fan too! So it was hard to not pick him in the art designs in many sizes by this great company.
As was it equally as hard to also narrow down my choices in #coca+cola Coca-cola designs in so many sizes per frame or types of prints.
So after careful thought, and knowing what color in frame and size that I knew would really make my retro themed kitchen wall just pop with matching my theme, I chose this awesome retro print which is called
Coca-Cola Young Girls in a poster print with a
22.63 x 26.63 inches

Framed

Fine-

Art

Print




of which I could choose any color frame desired from the list available, so I chose "Flat Front Petite Black"




and I then chose a "Top Mat Tablet White" mat to frame it inside of which truly made the print just pop!

All set inside a


Standard Acrylic Plexiglass that looks so professional. From a distance it looks like real glass. But I don't have to worry about the dangers of it breaking like glass will.


I love it!! Take a look below at my finished piece thanks to the hard works and craftsmanship skills found at framedart.com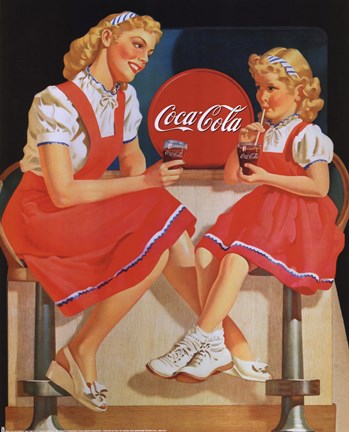 Goes great with my dark red walls and black and white checker design boarders.
I love it placed on my backdrop wall of my chalkboard painted menu wall and above my vintage table that has been in my hubby's family for years!
It totally rocks! And the retro look and feel with completing my cafe theme in Coca-cola.
Here's a wider view as it takes center stage in my retro themed kitchen upon my wall.
I still have a few things I want to add to my kitchen like a rug underneath my vintage table, a set of cabinet doors with some feel and flair of retro. But not my walls because as I first said above,
framedart.com now...has me covered
! :)
I was so very impressed with how secured my item was within it's packed state upon arrival to me. Look at that.
It was inside of yet a stronger bigger box.
I will look forward to buying me some great discoveries in MORE retro designs from framedart.com
Like my love of being an #Elvis fan! Check these out from this awesome company.
I just love this one that has all your Hollywood stars in it. And their prices vary in wide ranged from low to on up.
This one is called Legendary-crossroads-print
Seriously folks, your choices with framedart.com is unbelievable!
Maybe your into #baseball Check out All the #art print choices and in framing available.
Wrigley Field - Outside/Sepia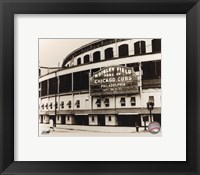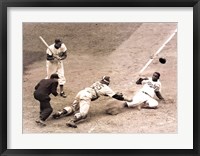 Wouldn't this print look great in a Son's room? Who loves the fun and sport of Baseball?
How about Beach, Ocean, Seashore, #Seaside art prints? These would look great in any decor with that theme.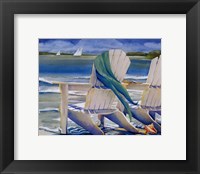 That one's just $44.49
Seaside Breeze
So drop in to their web site and see what all they have to offer and save with their 50% off everything Plus take an 15% off your entire purchase using their promo saving code 15SAVINGS Fall in love with art! I know I did from #
Framedart.com
Just look at the examples you could easily create with their
Ways to #Shop
in
Style
of a long list in choices. Country or Vintage art are my favorites. But you may have a whole differential taste or style in art. Your sure to find it at framedart.com And they are all too happy to help you with
decorating-ideas, tips and techniques
I love that fact. Sometimes you need advice or the right inspiration when choosing or placing your art to enjoy on your walls.
Well, I'm off now to browse some more at
famedart.com by Venue
I think it's so helpful knowing you can find help by Venue choice too for decorating with art for your home or places like Doctors office, Bar, Hotel, Office, Restaurant, or even Spa's.
Since my kitchen theme is a retro cafe, I'm headed there now to see the other art design choices for the Venue category in Restaurant. Where I see it gives me 2,444 in choices to browse through. Wow! I love using the search engine tool. I can put in any key word and the web site will give me every SEO (search engine option) to find anything in that design choice. Try it and see what I mean. We were in the Navy for 20 years and I even like a few of the less daring art prints of the pin-up era like this one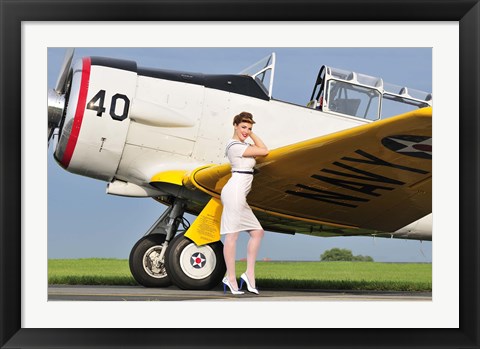 or back to my Coke theme, but not for a kitchen, maybe a collectors car show room etc.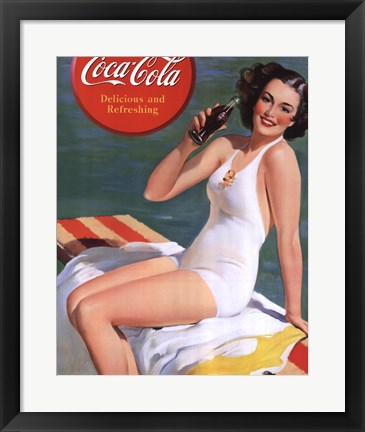 I love their retro car choices in art design!
I put in the key words
vintage car
and got 1,000 choices to pick from.
And I love this
Route 66 Diner
The web site at http://www.framedart.com
Connect with them below on all of their social networks
Thank you
for the chance to host this sponsored product review in exchange for this bloggers review post. I would shop with them again anytime and refer their quality products, fast service and reduced great savings in prices, to anyone who is wanting great art choices to dress up or decorate their walls!
Disclose:
FTC guidelines for company brands/ bloggers Disclose:
I am working with framedart.com and have shared this promotional info with you my readers so you know about the great new happenings found with this #art #design #company.
I
received no compensation from the sponsor. Review item was free to facilitate this bloggers review post. Affiliated links may be within this shared promo post. All opinions spoken here are solely
my own 100%