Have you seen ALL the ghoulishly good treats that
has to offer in All their seasonal choices to just Dig right into & enjoy?
What? No?
Well then, let me get you familiarized with All of them!
Mini Cakes Trio
$19.95
Haunted House Torte
$22.95
Spiced Pumpkins
$19.95 - $29.95
Pumpkin Bark
$20.95
Sure it's fun to get creative in the kitchen during Halloween or any other celebrated holiday for that matter, while baking & whipping up all those fun treats to enjoy eating.
But it's much easier to just buy straight from
The Swiss Colony
and enjoy all the snack, dessert, choices they offer at great low prices.
That saves you time from shopping in stores for all the needed ingredients & baking for time.
Your local bakeries do not offer these detailed created unique deserts at such great prices.
They know how to cover all your snack choices from nuts, cheeses, meats, dips, candies, cakes, & even specialty gifts like these pictured here just below.
Cheese Logs Gift Assortments

$15.95 - $27.95

And then get creative in your displaying it for your guest to enjoy by slicing up the log & placing plastic toy spiders around them on web that you use during the Halloween year.

The Swiss Colony used tiny tree branch decorative picks with berries here for their decorative display around the yummy cheese logs. Isn't that just so pretty & yummy looking!

I will just haft to order these for our Christmas snacks enjoyed this year.

Want to see a great choice from

The Swiss Colony

that you can easily use for ANY time or Holiday celebration that everyone can enjoy?

It's a bakery delicatessen item that is hard to find, hard to make & get just right in the making of it for taste, texture & visual beauty. And I am speaking of

Baklava

I love this sweet bakery delicatessen. At the bakery you will find a few choices in basic flavors but each tiny 2 by 2 inch square will cost you a hefty price. And I can never make anything right when using the phyllo pastry dough that you buy in the grocery stores frozen section. It always fall apart on me because its thinner than a single sheet of paper & you have to wet it cut right to manipulate it for whatever your trying to create in desserts.

So I'd much rather buy it from those who knew how to create yummy treats just right & having them look just as visually pretty to enjoy eating.

Shall we take a look now at the BIG Full Box of

Baklava

that I was blessed to review for

The Swiss Colony

in the

Baklava Assortment

$33.95

Mouth-watering baklava in not one, but four different flavors!

Get a taste of everything, including Pecan, Classic, Chocolaty Almond and Orange Blossom.
Gift of 33, 2 1/4 lbs. net wt.

Oh My!! These are sticky good! Yes, I said sticky good! Hence they are sweetened with syrup or honey = good!

Here is the lovely red box that I received for product review kind courteous of

The Swiss Colony

which enclosed a more lovely golden box

that was filled with lush pastry treats of yummy mini individual Baklava in flavors of Pecan, Classic, Chocolaty Almond and Orange Blossom.

A closer Look

I love it that these decadent delicatessen pastry treats are individually wrapped & sit on a paper cup that snugs around it for easy (sticky yes, that's the best part ;) so that I can take as many or as little out of the box & serve as I wish either alone to enjoy or atop any other item like ice cream etc.

The best part about Baklava is that you can freeze them & enjoy them as you like.

What will I do with my golden box of mini baklava assorted pastry treats?

Well, I decided to separate mine into 4 separate frozen bundles. So that I can easy take them out of the freezer & enjoy them for All the upcoming holidays when friends & family drop by.

Beginning with Halloween & Jack Skeleton's spooky help who doesn't mind at all holding in his lap my pumpkin serving plate that holds the yummy choices of Pecan, Classic, Chocolaty Almond and Orange Blossom in the mini Baklava assortment from

The Swiss Colony

| | | |
| --- | --- | --- |
| | black cats pumpkins pillow | |
The lightness of the sweet thin sheets of phyllo pastry was so good. The pecans were crunchy & the flavors of the
Chocolaty Almond and Orange Blossom were uniquely different & just a true taste bud treat to enjoy.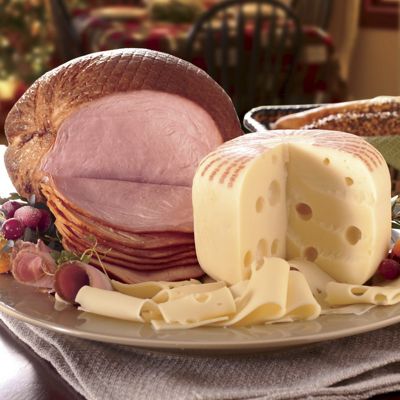 Or For Christmas enjoyed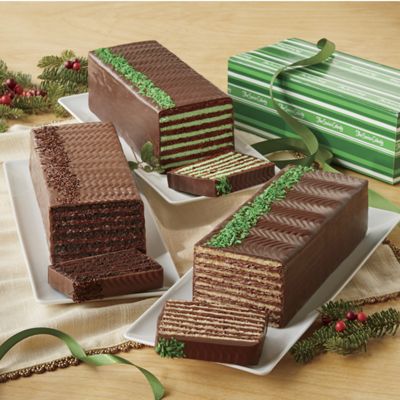 Tortes or
Holi-bars food gift assortments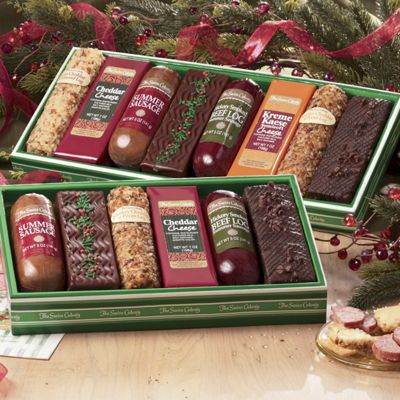 Or yummy candies to fill those stockings, candy dishes, or gift out in the pretty tins they arrive in.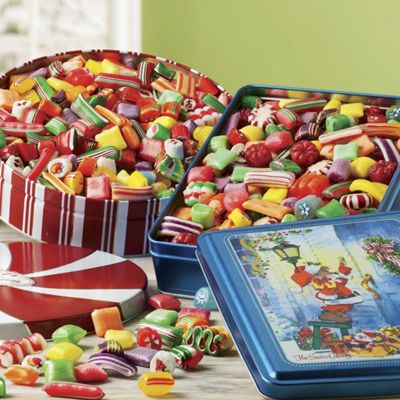 Your sure to find anything that you like at
The Swiss Colony
And For those who require
Sugar Free
enjoyed items, well no problem they offer LOTS of great choices @
The Swiss Colony
just click to see them here >>
Sugar Free
As well as
gluten free
choices too. See them here >>
gluten free
How about unique #gifts for someone? They have those too!
Like this
​
#Personalized-​#​Snowman-​#​Blanket-Hugger
Isn't this just the cutest? Anyone would love opening up this warm snuggly item for the holidays & you could even include some brownies for them to enjoy. I would love seeing those items under my tree for #
Christmas
Kids would just love this item b/c it can be enjoyed on the go to grandma's house, road trips, or sleepovers to enjoy both the blanket & snowman to cuddle up with.
That blanket would be great for preschoolers to identify with for nap times :)
Maybe you would like to #Win the same review product that I was able to host for
You can Buy this yummy product online for $33.95 found here with
The Swiss Colony
Stayed connected with
The Swiss Colony
by subscribing to their free email newsletter, request a free catalog, join them on their social networks of Facebook, Twitter, Pinterest & more!
located in RED at the bottom of

THE SWISS COLONY's

Web site found here "Just Click"
Enjoy the ease of Buy Now & Pay later with
The Swiss Colony
PLEASE NOTE*
This giveaway product contains different kinds of
NUTS.
So those who suffer from
nuts or the allergic reactions
they may cause, should be aware of this fact mentioned before you enter this sponsored giveaway. Both I myself or The sponsor, can not be held responsible or liable for the consumption of this product by the winning person who will receive this giveaway free prize.
WIN IT
Thanks to the kind folks @
The Swiss Colony
ONE (1) Lucky USA person age 18 years or older
(sorry no p.o. boxes will be excepted)
will win the same item that I was able to review.
A $33.95 Value In the
Baklava Assortment
Just get your entries in below within the easy giveaway tools form
Good Luck!!
Mamawj's Moment Away Blog Disclose:

Due to FCC rules which requires that I disclose to you that I was NOT compensated for this product review post. The assets included within this message were delivered to me your blog host here @mamawj's moment away free of charge for sponsored product review to facilitate this blog hosted review. I have complied here with both local and international laws by disclosing that I am working with @The Swiss Colony

who supplied these materials to me, required by local law. Affiliated links may be within this post. No other compensation was given for the post & all opinions spoken here are my own honest opinions.
Note* I am not responsible for prize fulfillment. The free winning prize will be sent via FedEx or USPS.( No P.O. Boxes please) by the sponsor of #The Swiss Colony So allow up to 3 weeks for sponsored prize fulfillment to be met. This sponsored giveaway will end on NOVEMBER 15th 2013 At which time the giveaway tools form will select the one (1) lucky person who entered & name was chosen. That person will be contacted by me at the email address that you provide for contact & will have 48 hrs to claim the said free prize or they forfeits the prize & another name will be drawn. Check your email in boxes & spam folder & don't miss claiming if your name is chosen to win this sponsored giveaway.