What holiday decorating have y'all done so far in this now, 2nd week of December?
Outdoor lights strung?
Wreaths hung upon your door?
Christmas Cards mailed out?
Tree standing with twinkling lights all upon it?
I myself just got over battling a week of the Flu Bug ~~
But feel much better & starting to get into the holidays spirit!!
*
***
****
******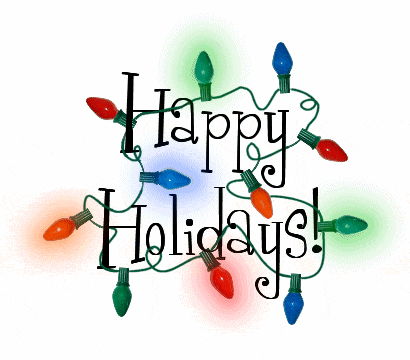 !
I have pulled out both my indoor & outdoor holiday decorations & already put up few things to get into a magical mood.
I done some online shopping & got some great deals on toys for my grandson.
And this week I hope to get a real tree this year to enjoy for a change. I have a tiny artificial one up that is in keeping with my living room theme of the lodge look that I just love. But I have a lot of vintage ornaments that I have bought through the years & this year want to bring them out & up to sparkle & enjoy.
That;s what is so great about decorating a holiday tree, you can use your imagination and go with anything new or old to bring it a life of it's on to enjoy.
I hope that you will come back & see what I have in-store for you to enjoy too, with holiday decorating.
I have some exciting things that will happen beginning this week here at Mamawj's Moment Away that I want you to see & learn about for your holiday shopping. And the chance to win some awesome sponsored prizes that I just know your sure to love! From wonderful companies of popular store merchants, & restaurants that you will love if you win it! And they have some great discounts going on too that let's you can save $ money while you shop with them. I will be sure to hook you up straight to their web site links so you get all your shopping done in no time so you can then sit back & enjoy all your holiday decorations admired like I am about to do.
Did you see my blogs new header photo that I made myself for you to enjoy during the holidays as you stop in to visit me? I just love the print master program that my husband got me as a gift about 3 yrs ago. I enjoy changing my blogs header photo as a girl would enjoy changing out all her shoes lol.
So I created a Country Holiday scene for you to enjoy as well.
So be sure to watch out for my email newsletter to flow through your inbox & come back to visit me.
What? Your not subscribed to it? Well, no worries, we can fix that..
Just Click Here
& put your best used, most often checked email in on the box that opens up & then confirm your free subscription to it in the email link it will send you, and that's it! You'll then be in on receiving it as I post NEW updated giveaways & everything I just know you will enjoy from my blogs happenings that I love to share with you.
Where I will be sharing my enjoyed holiday post with y'all that will have you wanting to bake, make some sweet treats for the Christmas gifts to give to your loved ones, pretty holiday decorations that you can buy at a wonderful merchant store, the chance to win one too! Along with some great giveaways that include merchant gift cards & introduction into a new scent line from a VERY Popular health & beauty company that you will want to sniff & enjoy for the chance in winning it.
And you know me, I will also tune you in to the fun inspired #DIY holiday craft ideas that I think you will want to try yourselves.
So, don't be shy, come on back & share my holiday spirit this week as it unfolds :)
It's officially 16 days until Christmas, So count it down with me!
Drop in again
And see what surprises pops up around here!
See y'all then ~ Merry Christmas ~ from your host ~Julie
Pssst.........
And don't forget to warm up your chances in winning with my current giveaway that lets some lucky Elf enjoy free fire- logs or fire-starters Winners Choice! In my
Enviro-log-firelogs Giveaway
Or my
#Blu-ray #moviemagic-usa-giveaway
so you can watch a great title movie by the fireplace if you win it too!
I also love to read your comments on the exciting things I just mentioned.
So feel free to share your thoughts on them below, just say hi or tell me how your holidays are wrapping up so far :)